Zimconserve Resource Centre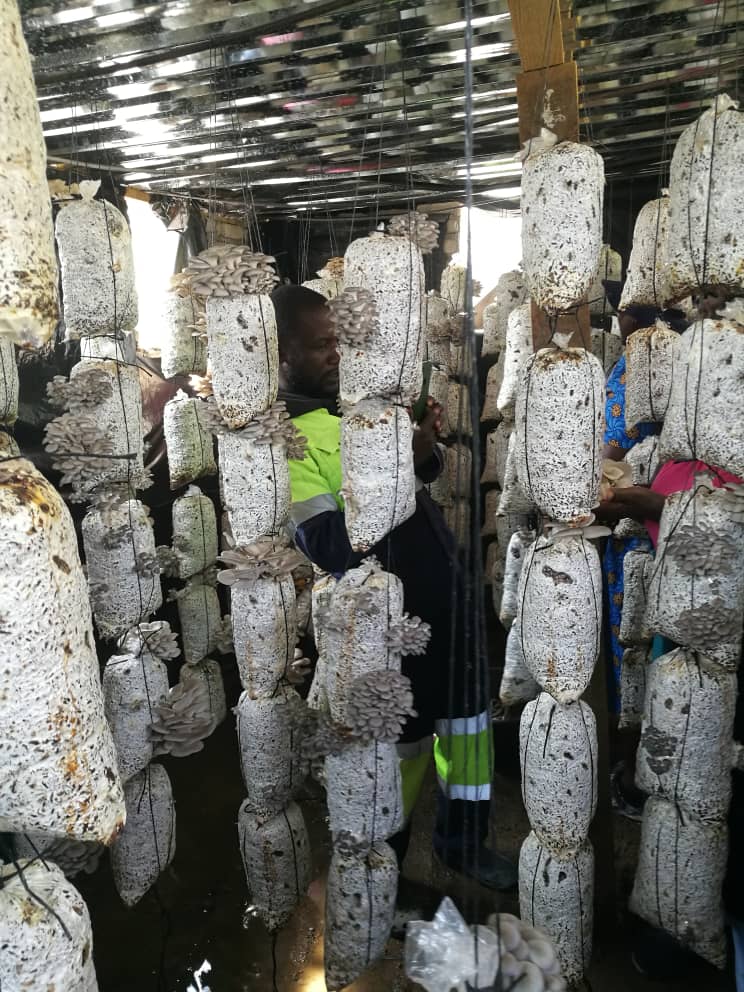 Zimconserve Resource Centre
The Zimconserve Resource Centre was thoughtfully designed by a world-renowned architect Mick Pearce to provide a conducive environment for learning, creativity, and community building. To make our task of building the Resource Centre at Seke rural, Zimbabwe easy and exciting to execute, we forge partnerships with like-minded stakeholders internally and or externally.
The facility will include:
Multipurpose Hall: A versatile space for workshops, seminars, and community events.
Library: Equipped with books, computers and internet access for research and knowledge sharing.
Vocational Training Workshops: Offering skills development in areas like Arts and Craft, and Agriculture.
Football Pitch: Promoting physical activity and teamwork.
Community Gardens, Fish ponds, Apiaries, Mushroom and Small livestock structures: supporting sustainable agriculture practices.
Expected Outcomes and Benefits:
The Zimconserve Resource Centre represents a beacon of hope for the needy communities in Zimbabwe
Through this project, we anticipate several positive outcomes and benefits:
Enhanced Education: Improved access to quality education and resources will lead to better academic performance and increased educational attainment among youth.
Youth Empowerment: Youth will gain valuable skills, self-confidence, and a sense of purpose, making them active participants in the development of their communities. Job Creation: By nurturing entrepreneurship and offering vocational training, The Zimconserve Resource Centre will contribute to job creation, reducing youth unemployment rates.
Community Cohesion: The Zimconserve Resource Centre will serve as a hub for community engagement, promoting social cohesion and collective action for positive change.
Empowered Youth Leaders: Meaningful youth participation will empower young people to take on leadership roles, becoming advocates for their own rights and the rights of their peers.
In sum, the Zimconserve Resource Centre is not just a physical space; it is a catalyst for transformative change in Seke rural district. It embodies the collective efforts of the community, the dedication of Zimconserve, and the potential of youth to shape a brighter future.
Need more information?
Our Organisation
Zimconserve (PVO 31/12) was registered in July 2012 and operates as a Non-Government Organization (NGO) in Zimbabwe to promote Sustainable Agriculture and Conservation via the instruments of Sport, Art, Books and Computers donations, Wildlife and Biodiversity Conservation activities.