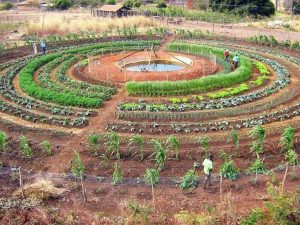 Sustainable Agriculture
Zimconserve provides hands-on permaculture and agroforestry training-incorporating Master Tree Grower (M.T.G) Symposia and resources to farming communities. By embracing sustainable land practices, farmers are reclaiming their agency, breaking the cycles of climate change and generational poverty, and rebuilding our food systems from the ground up. That encompass permaculture models: fish farming, apiary, mushroom production, horticulture, and small livestock production.
Need more information?
Our Organisation
Zimconserve (PVO 31/12) was registered in July 2012 and operates as a Non-Government Organization (NGO) in Zimbabwe to promote Sustainable Agriculture and Conservation via the instruments of Sport, Art, Books and Computers donations, Wildlife and Biodiversity Conservation activities.