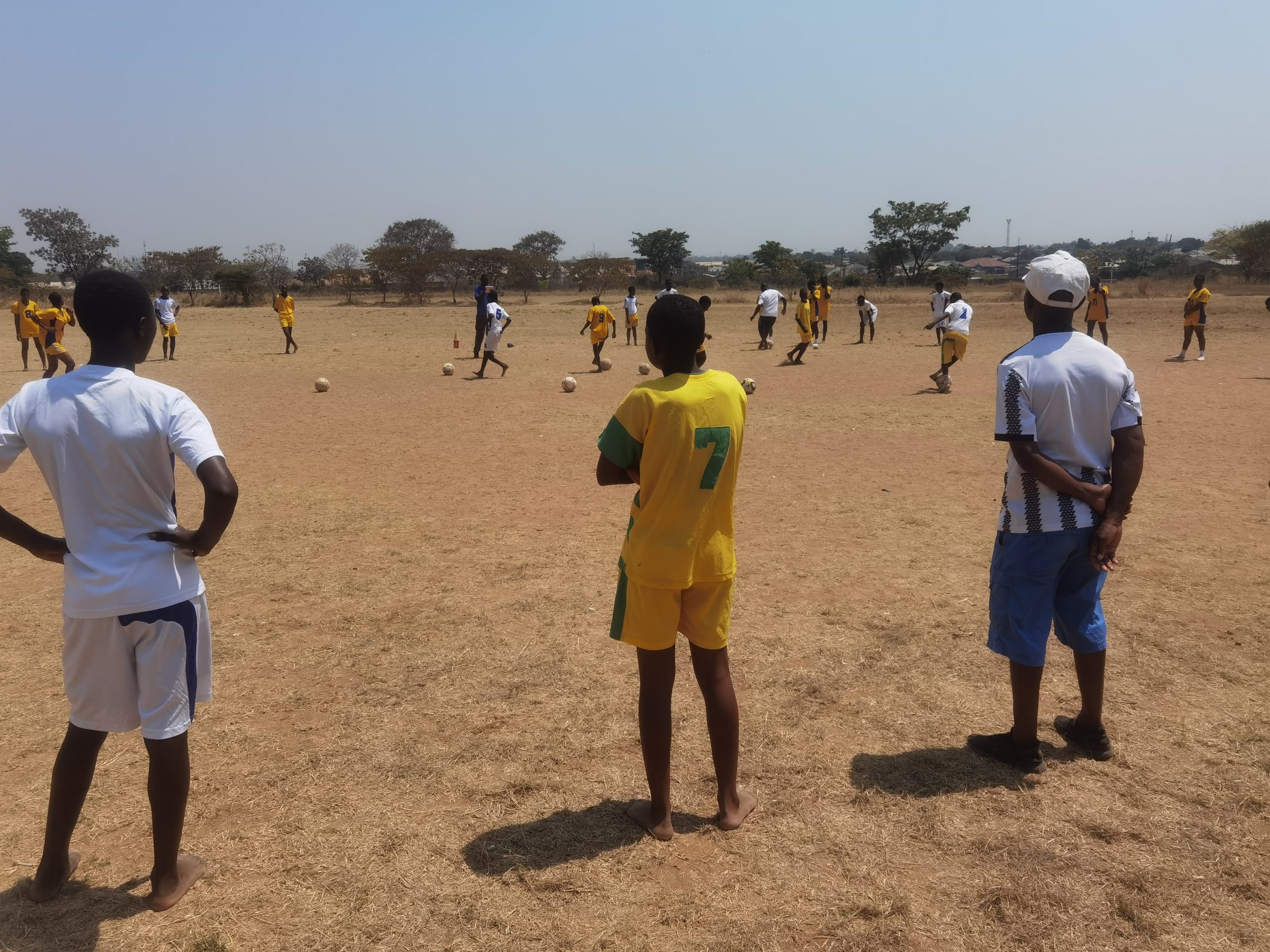 Sport for Conservation
Through this initiative, we seek to engage children in wildlife conservation by tapping into the popularity and widespread appeal for sport in general and football in particular to raise awareness about the importance of protecting wildlife and their habitats. The program includes various activities such as fun football with the coaches, wildlife education with the game rangers and through continuous football and wildlife clubs' activities with the teachers and our organization. Our aim is to encourage children to take an active role in promoting wildlife conservation and to instill in them a sense of responsibility in wildlife conservation.
The "Football4Trees" program is also an initiative aimed at inspiring a culture in children at a young age the importance of planting trees and caring for them. We encourage children from various schools to become stewards of environmental conservation through fruit tree-planting, as they are environmental-friendly, economical, nutritionally beneficial. To nurture them into environmental conservationists, we educate them on the importance of preserving the environment by mitigating challenges posed by climate change.
Distributing balls and jerseys to the children not only creates and opportunity for them to enjoy football, but also is a symbolic demonstration of how it is possible to change the world through small and simple actions. Through the program slogan; "Kick the Ball, plant a Tree", children are encouraged to consistently become active ambassadors of environmental conservation. The success of this approach is made possible through the utilization of children's love for football in the practical exercise of tree planting.
Zimconserve is currently creating a vibrant football, rugby, cricket and chess academy in Chitungwiza, Zimbabwe. The main objective is to groom and mould soccer players starting with youngsters both girls and boys alike. To catch them young as the saying goes from the grassroots level.
Need more information?
Our Organisation
Zimconserve (PVO 31/12) was registered in July 2012 and operates as a Non-Government Organization (NGO) in Zimbabwe to promote Sustainable Agriculture and Conservation via the instruments of Sport, Art, Books and Computers donations, Wildlife and Biodiversity Conservation activities.