Books and Computers Donations for Conservation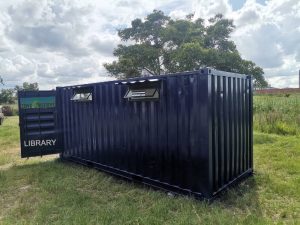 Books and Computers Donations for Conservation
Zimconserve implements tree planting activities so as to replace trees felled to manufacture paper that result in books. And to help the case, we are also donating computers so as to save trees. A computer could be an option to books as it is also capable of storing vast amounts of information in its data bank.
In Zimbabwe's marginalized rural areas, literacy rates are low and students have limited access to computers and books. Education in Zimbabwe has been hampered by economic and social turmoil. In Seke rural, a survey found that 40 primary and secondary schools operated with little to no learning resources or computer courses. The student-to-book ratio averaged 1 book per 36 students – meaning entire classes were sharing a single book. And computer literacy was just 2%.
In response, Zimconserve is working towards improving these statistics through conserving the environment, sourcing and distributing quality books, computers and educational materials that equip individuals, institutions, and communities to acquire knowledge and achieve their full potential.
Need more information?
Our Organisation
Zimconserve (PVO 31/12) was registered in July 2012 and operates as a Non-Government Organization (NGO) in Zimbabwe to promote Sustainable Agriculture and Conservation via the instruments of Sport, Art, Books and Computers donations, Wildlife and Biodiversity Conservation activities.